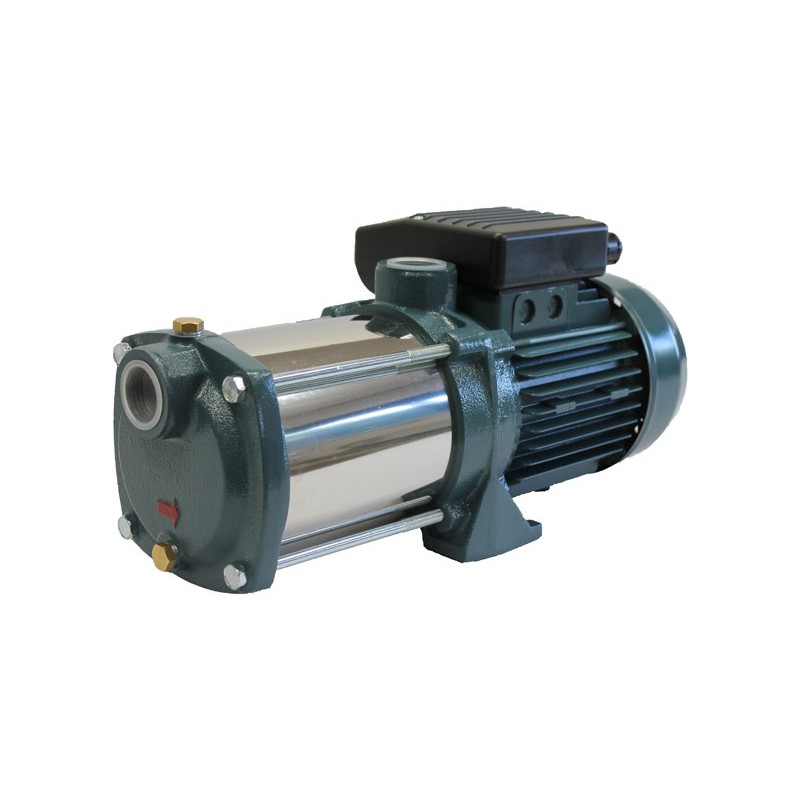  
Exa FMP 300/6 horizontal multistage pump
Capacity: 9,6 m3/uur
Head: 74 meter
230 - 400 Volt
2.200 Watt
Description
Exa FMP horizontal multistage pump with cast iron and stainless steel 304 pump housing, stainless steel 304 pump shaft, noryl impellers. Professional and extremely quiet water pump that can move a lot of water with relatively little power and deliver sufficient pressure. 
For reliable long-term operation, the stock removal must correspond to the specified working area.
100% EU - top quality bearings - rock-solid build quality!
Product Details
Volt

230 - 00 Volt

Watt

2.200 Watt

Aansluiting zuigzijde

1 1/4"

Aansluiting perszijde

1 1/4"

Opvoerhoogte (m)

74meter

Aanzuigdiepte (m)

7,0 meter

Capaciteit (m3/uur)

9,6 m3/uur

Waaier

Kunststof

Pomp-as

RVS 304

Pomphuis

Gietijzer/RVS 304